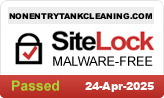 For more information email tony@pro-linehydralink.com
Fast fit Hurri-Clean flange nozzles
The HURRI-CLEAN FLANGE is another product in the HYDRALINK family of Tank Cleaning Tools. This unit utilizes a large volume of fluid directed at a HIGH Velocity creating a "Hurricane" effect inside a large storage vessel aiding in the breakdown and removal of solids and sludge.
OPERATION
A simple hand crank with an indicator dial makes adjustments of the your nozzle direction
(~ 130° range of motion) a walk in the park. A sight flange access has been added to Verify tank cleanliness has been met prior to removal of tool or entry into the tank.
Once installed, the Hurri-Clean Flange can be left on permanently for future
online cleaning.
Tank cleaning Systems that work safely, efficiently and are engineered to last